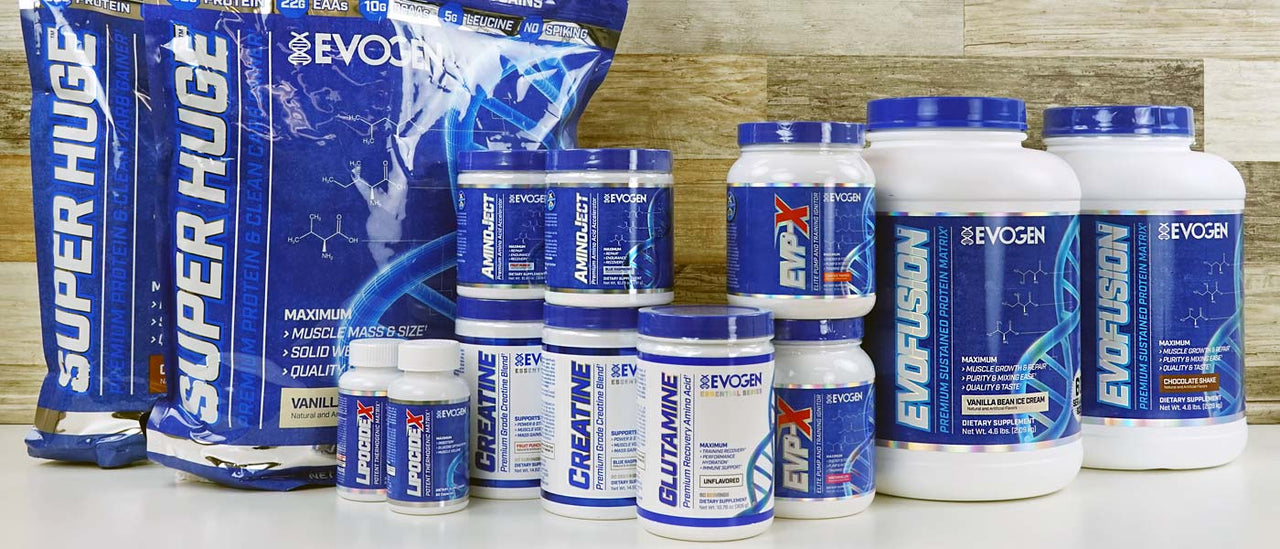 Evogen's Global Launch of New Super Huge Gainer
Evogen Nutrition, a globally distributed sports nutrition company founded by
22X Olympia winning coach Hany "The Pro Creator" Rambod
, is pleased to announce the international launch of new
Super Huge™ Gainer,
a premium protein & clean carb gainer, featuring Carb10™and EvoZyme™ technology. The brand's most recent product development is set to land initially in over 15 countries and is the latest addition to the growing international family of products. Over the last 24 months Evogen Nutrition has shifted strategic positioning going from a high-end boutique supplement brand, to an aggressive and rapidly growing force in the global supplement industry. With the recent launches of new
Evolog
™ – elite nutrition partitioning agent, and the addition of international products including great tasting
Evofusion
™ – premium sustained protein maxtrix,
EVP®X
– elite pump and training ignitor, and the critically acclaimed
AminoJect
™ – premium amino acid accelerator, plus the
Essential Series releases of Creatine and Glutamine,
they are positioning themselves for more accelerated growth. This Summer, Evogen is primed for the upcoming global launch of new
Lipocide
™
X
– potent thermogenic matrix. Hany said, "Like any great athlete, a brand must evolve. In 2008, I launched Evogen with one product. Now we have over 25 products and counting. It's time for the global evolution of the brand. We're super excited about new opportunities with our international partners while supporting regulatory compliance all over the world."
About Evogen Nutrition
Evogen Nutrition headquartered in Campbell, California, is a rapidly expanding, healthy lifestyle sports nutrition company that designs and creates a cutting-edge line of nutritional supplements. Founded and lead by world class trainer Hany Rambod, Evogen's elite products address all categories of an active lifestyle including muscle building, weight loss, and general fitness through a daily nutritional supplement regimen. The foundation of Evogen's nutritional protocols are based on the world famous FST-7 physique training system invented by Rambod. Evogen Nutrition is sold in over 25 countries worldwide, as well as
http://www.Amazon.com
.