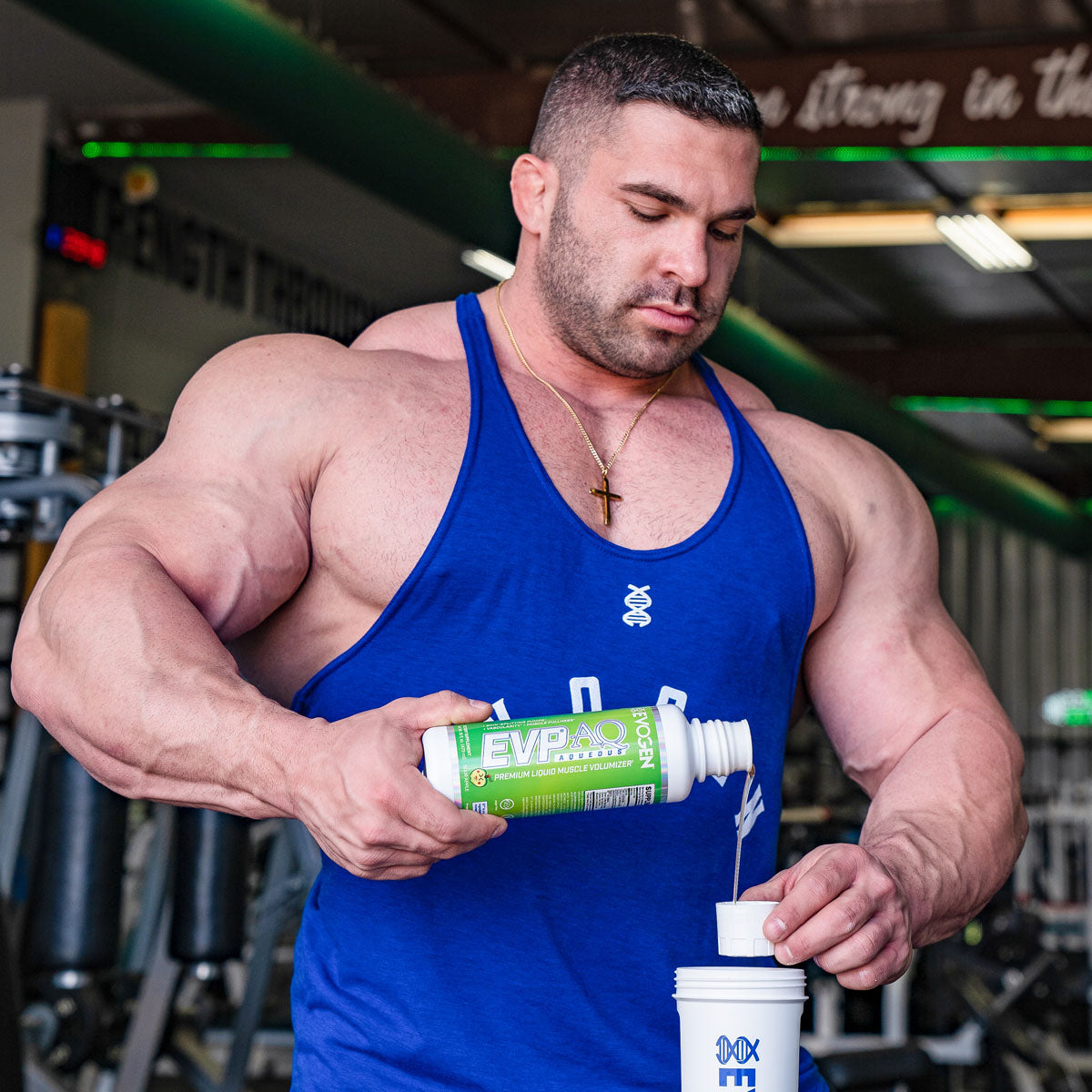 FST7 Why Should Electrolytes Be Used with Glycerol?
22X Olympia winning coach Hany Rambod explains why electrolytes should be used in combination with glycerol for massive pumps.
Related Article: Advanced Rehydrating 101 — The Power of Glycerol.
The reason why you want to use electrolytes with glycerol is because it's about hyperhydration.  Electrolytes will help accentuate the glycerol and will create a 1 + 1 = 3 effect.
Evogen Nutrition's EVP AQ packs both glycerol and electrolytes + patented S7® to increase NO production into the same premium liquid glycerol pre-workout to maximize the effects.
Related Article: What Is The Importance and Purpose of a Liquid Glycol Pre-Workout?
Don't miss this video where Hany Rambod breaks down the importance of using electrolytes with glycerol for an even more profound affect.