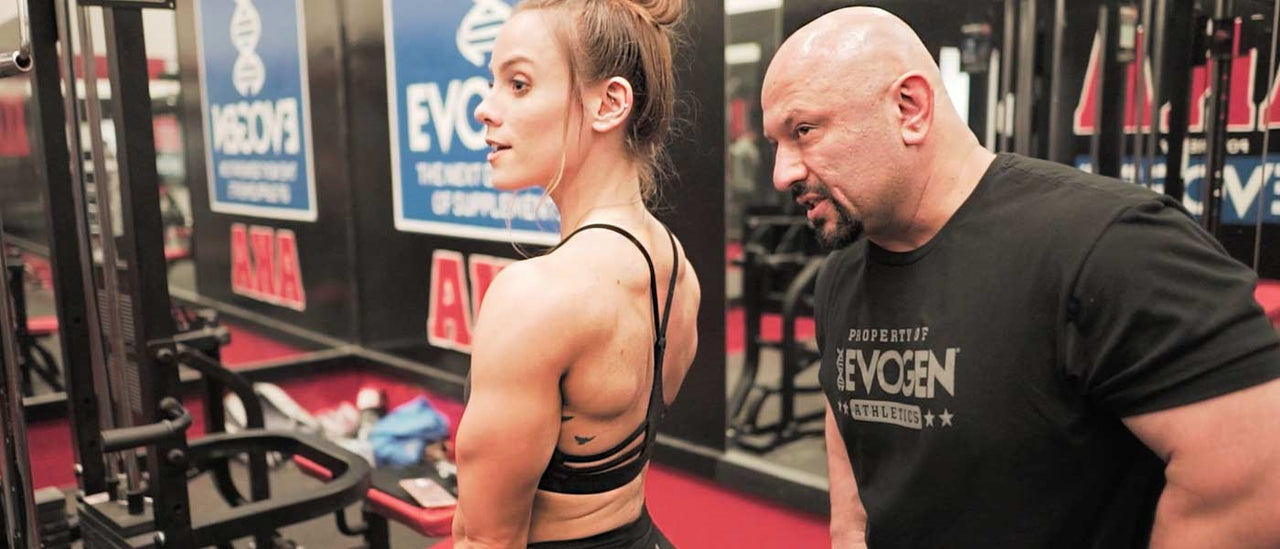 Hany & Lauren Train FST-7 Triceps at AKA Gym
The brutal arm workout continues for Team Evogen Elite athlete Lauren Findley at AKA Gym in San Jose, CA as Evogen Founder and 22X Olympia Winning Coach, Hany Rambod takes her through an FST-7 triceps routine.
In case you haven't been following along, last week we hit biceps and Lauren was completely fried by the end of the workout. This workout is no different as Hany implements his tips and tricks when putting Lauren through this FST-7 triceps workout.
Watch Lauren grin through the pain (her signature move) as Hany pushes her through "1 more rep" over and over again! Ouch!
Are you feeling brave? Feel free to follow along with the downloadable workout below! Did you miss last week's bicep workout? No worries, you can check it out here.
Learn all about it here.