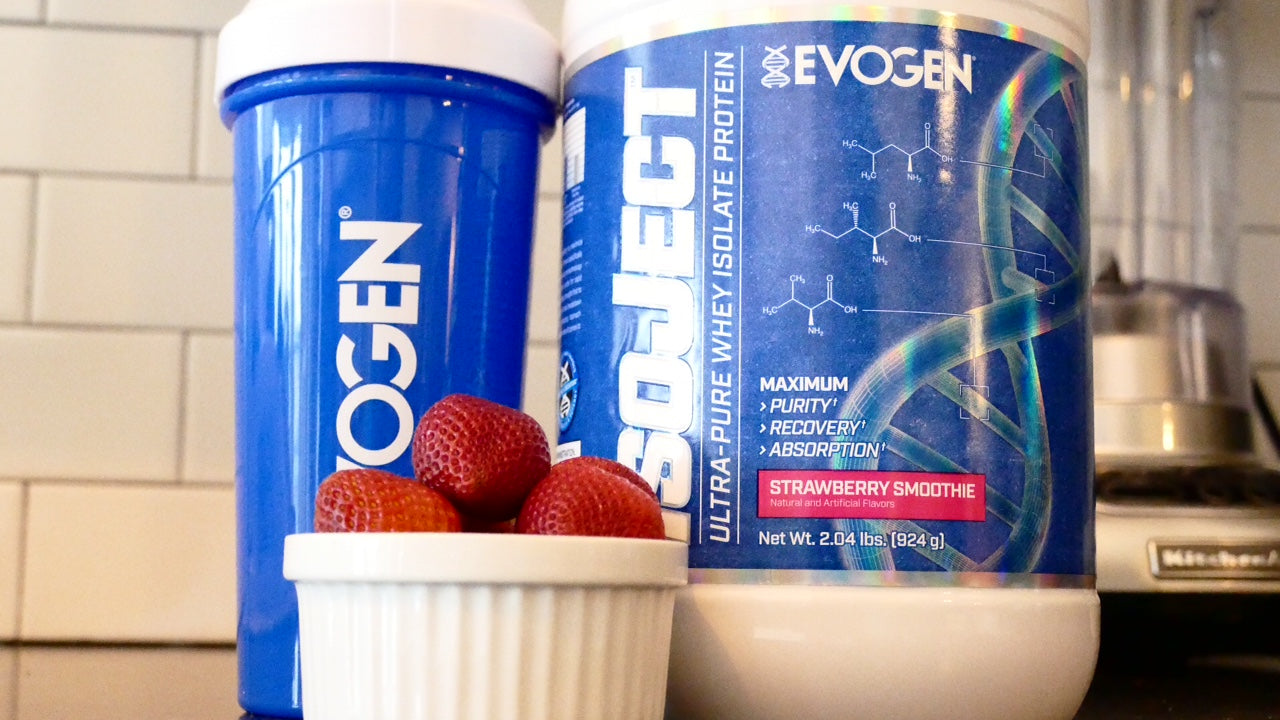 COMING SOON! IsoJect in Strawberry Smoothie
Evogen Nutrition has released an ALL NEW flavor of
IsoJect, Strawberry Smoothie
. This protein-packed goodness tastes like a pureed strawberry fruit bar, but with macros that blow your mind! There are even little pieces of real strawberries in the protein! Following the release of the Mocha Evoccino flavor last summer, IsoJect Strawberry Smoothie is the latest flavor in the in the
Evogen Nutrition
line of ultra-pure cold-filtered whey isolate protein powders, 
with even more flavors to follow in the coming months. 
Strawberry Smoothie is now available to order on the IsoJect page. 
In response to the growing trend of releasing impure proteins,
Hany made the ultimate decision to create IsoJect for his world-class athletes
and customers around the world. As you've come to expect of all Evogen products, only the highest quality whey protein isolate was used in IsoJect. IsoJect utilizes cutting edge triple cold-filtered whey isolate, which undergoes sensitive nano-filtration to preserve the quality of its ultra-pure whey isolate. We're talking
ZERO low-quality amino acid infusion in this formula
. Additionally, IsoJect is the only cold-filtered isolate on the market that contains the Ignitor Enzyme System for rapid breakdown of protein polypeptides specifically into BCAAs. This revolutionary breakthrough is why IsoJect gives you rapid recovery support while being ultra-easy on the stomach. Quality ingredients, zero bloat. Evogen Nutrition's IsoJect is setting the standard for incredible tasting 100% ultra-pure whey protein isolate, with only 110-120 calories per serving. Try IsoJect, you'll see and taste the difference! To learn more about IsoJect protein, check out the product page
here
.