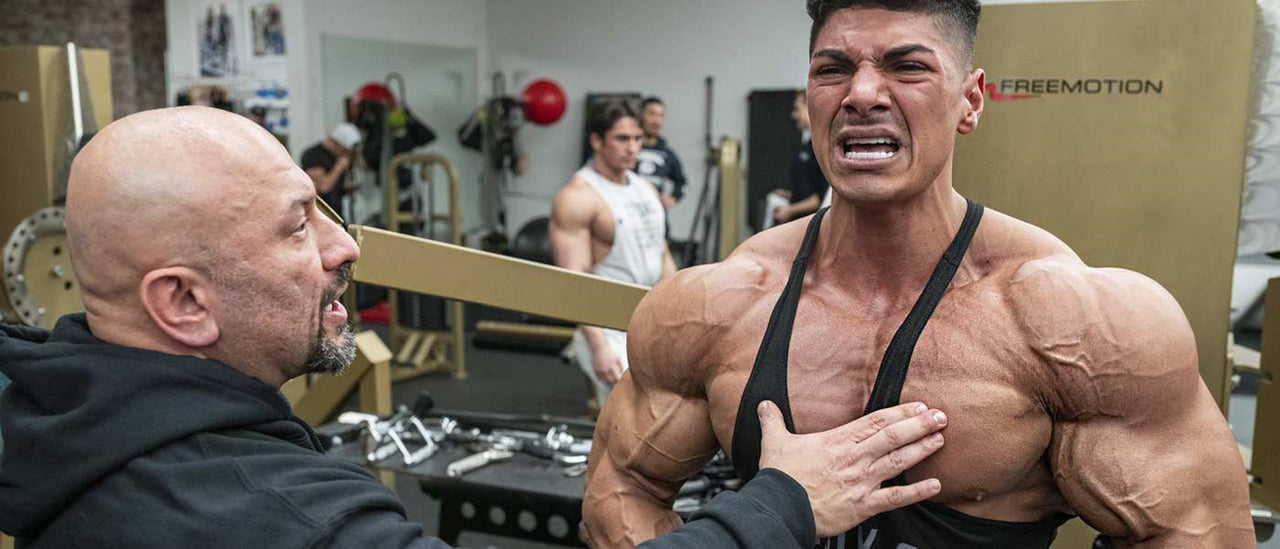 Evogen Takeover at WESTCA
Follow Hany Rambod at WESTCA for the first ever EVOGEN TAKEOVER in San Jose.
Last week Evogen launched new EVOFUSION premium sustained protein matrix to a packed house, sampling both vanilla bean ice cream and chocolate shake flavors to rave reviews. What started out as an 'open call' for local athletes turned into a unique opportunity for people for all walks of life to train with The Pro Creator. Hany also brought in Team Evogen Elite IFBB Pro Andrei Deiu from London for the week to set the tone at WESTCA.
Typically, the honor to train with 22X Olympia winning coach has only been available to a handful of FST-7 trained athletes so the gym was buzzing with anticipation.
Related Article: TEAM EVOGEN GEARS UP FOR THEIR 2018 OLYMPIA TAKEOVER!
Go behind the scenes with Hany and Andrei as they demonstrate, engage and interact with the athletes at WESTCA. After more than an hour of training, the duo setup to finish the day with a LIVE Q&A session where Rambod and the marketing team gave out free cans of Lipocide IR to participants.
Where would you like to see the next EVOGEN TAKEOVER?
You never know where you will find Team Evogen Elite next.