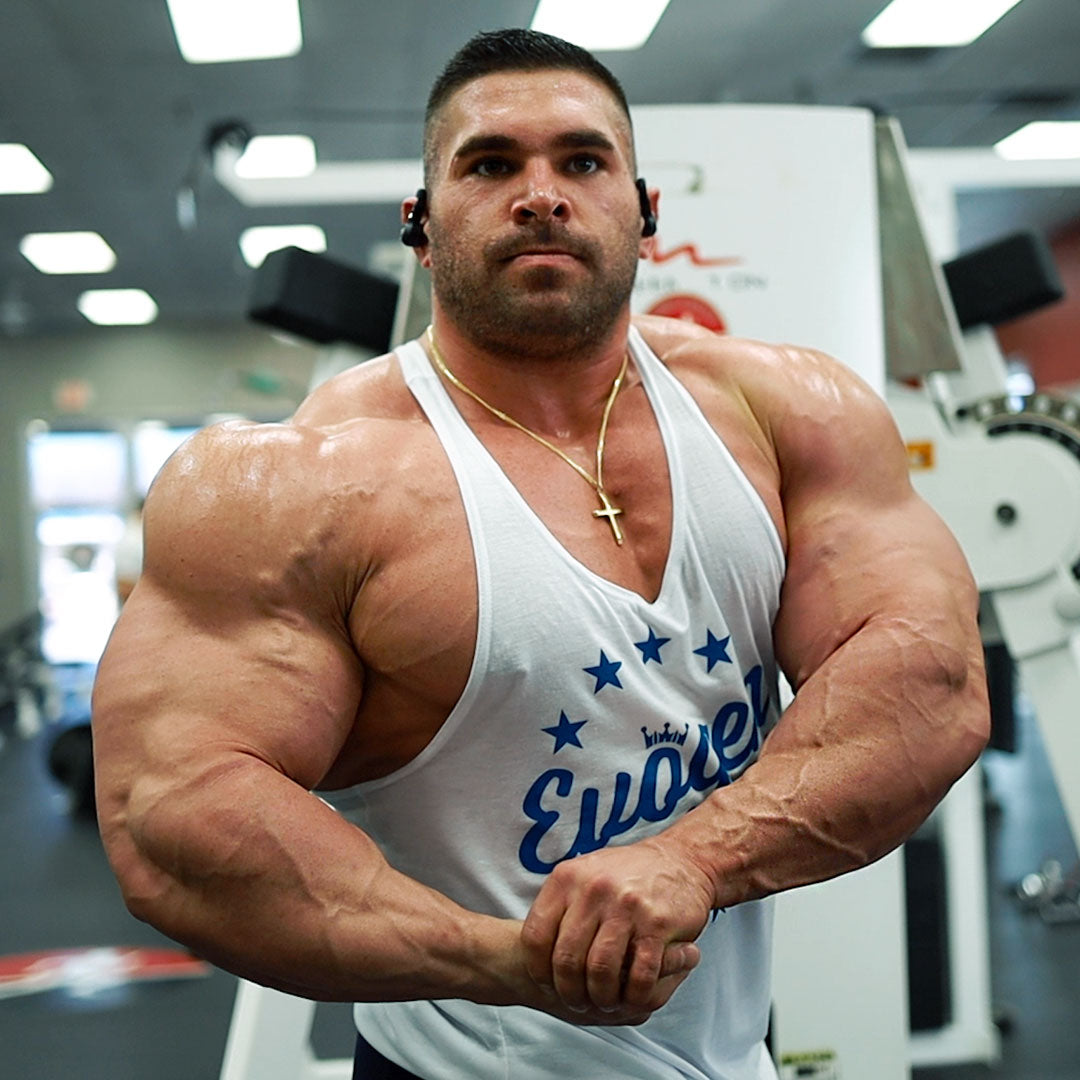 Hany Rambod Signs IFBB Pro League Star Derek Lunsford To Team Evogen Elite
Evogen Nutrition has announced the signing of IFBB Pro League 212 bodybuilding athlete Derek Lunsford. Hany Rambod is stacking the deck with top talent. The addition of Derek simply adds to the team's impressive portfolio and track record. Additional members of Team Evogen have already qualified for this year's prestigious Olympia weekend taking place this October in Orlando, FL. 
Originally from Indiana, now living in Tampa Bay, FL Derek won the Overall title of Mr. USA to earn his IFBB pro card. Six days after earning his IFBB pro card Derek competed in the Tampa Bay IFBB Pro 212 which he won and earned his first qualification to go to the 2017 Olympia 212 competition. Derek is now knocking on the door of the Olympia 212 title which is his main goal.
"We're very excited to have Derek join the team. Evogen has quickly become a globally recognized brand, and we want our team to really speak to that evolution by including athletes from around the world, and right here in the United States as well." says Evogen Founder/CEO, Hany Rambod.
Derek is currently training for the 2021 Olympia 212 under the guidance of his new coach 22X Olympia winning coach Hany Rambod and Evogen team, follow him on social to track his progress as well as @EvogenNutrition profile. 
Derek's is using The O Creator Stack–
EVP Xtreme N.O.
EVP AQ
Amino K.E.M.



Evogen Nutrition headquartered in Campbell, California, and is a rapidly expanding, healthy lifestyle sports nutrition company that designs and creates a cutting-edge line of nutritional supplements. Founded and lead by world class trainer and bodybuilding show promoter Hany Rambod, Evogen's elite products address all categories of an active lifestyle including muscle building, weight loss, and general fitness through a daily nutritional supplement regimen. The foundation of Evogen's nutritional protocols are based on the world famous FST-7 physique training system invented by Rambod. Evogen Nutrition is sold in over 40 countries worldwide, including Amazon.com For more information, please visit https://www.EvogenNutrition.com.