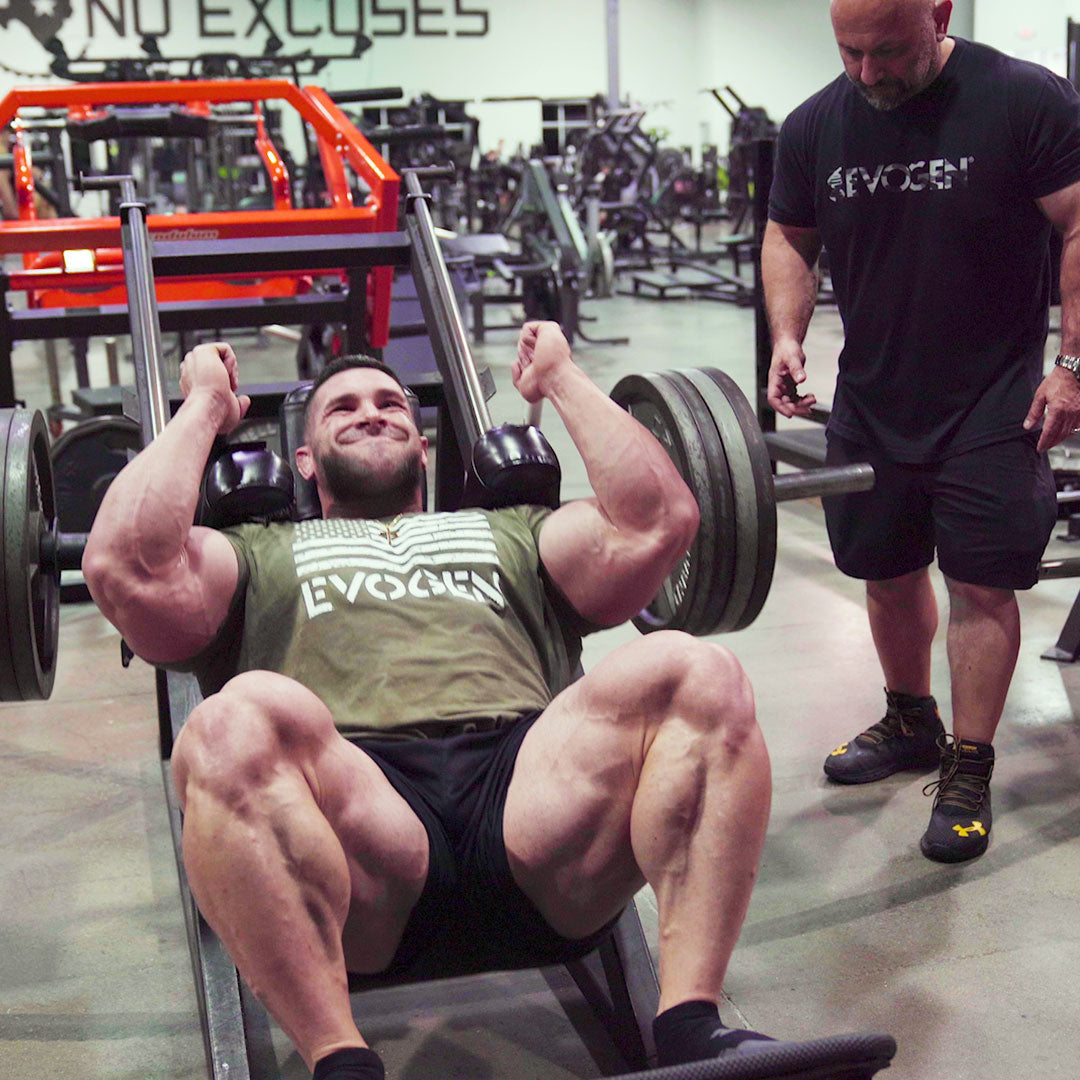 Hany Rambod Pushes Derek Lunsford Through A Grueling FST-7 Legs Workout
22X Olympia winning coach and Evogen CEO Hany Rambod links up with Team Evogen Elite's IFBB Pro Derek Lunsford at Destination Dallas before they begin prep for the 2021 Olympia 212.
The Pro Creator teaches Lunsford what the FST-7 technique is all about. Go behind the scenes as Hany and the Olympia 212 title contender push through a grueling FST-7 legs workout.
PRE-WORKOUT
INTRA-WORKOUT
Cell KEM PR (Pure Recovery) Raspberry Lemonade, 1 scoop
THE WORKOUT

 
Exercise 1 
FST-7 Pre load 

Working Sets

Last 2 Sets 

Exercise 2 
Lying Hamstring curls

Working Sets

Exercise 3
Squats – Pyramid Sets 
135, 15 reps

225, 12 reps

315, 10 reps

385, 8 reps

405, 8 reps
Exercise 4
Hack Squats
Exercise 5
FST-7 Vertical Leg Press, Blood starving sets
7 sets 10-12 reps

60 sec rest